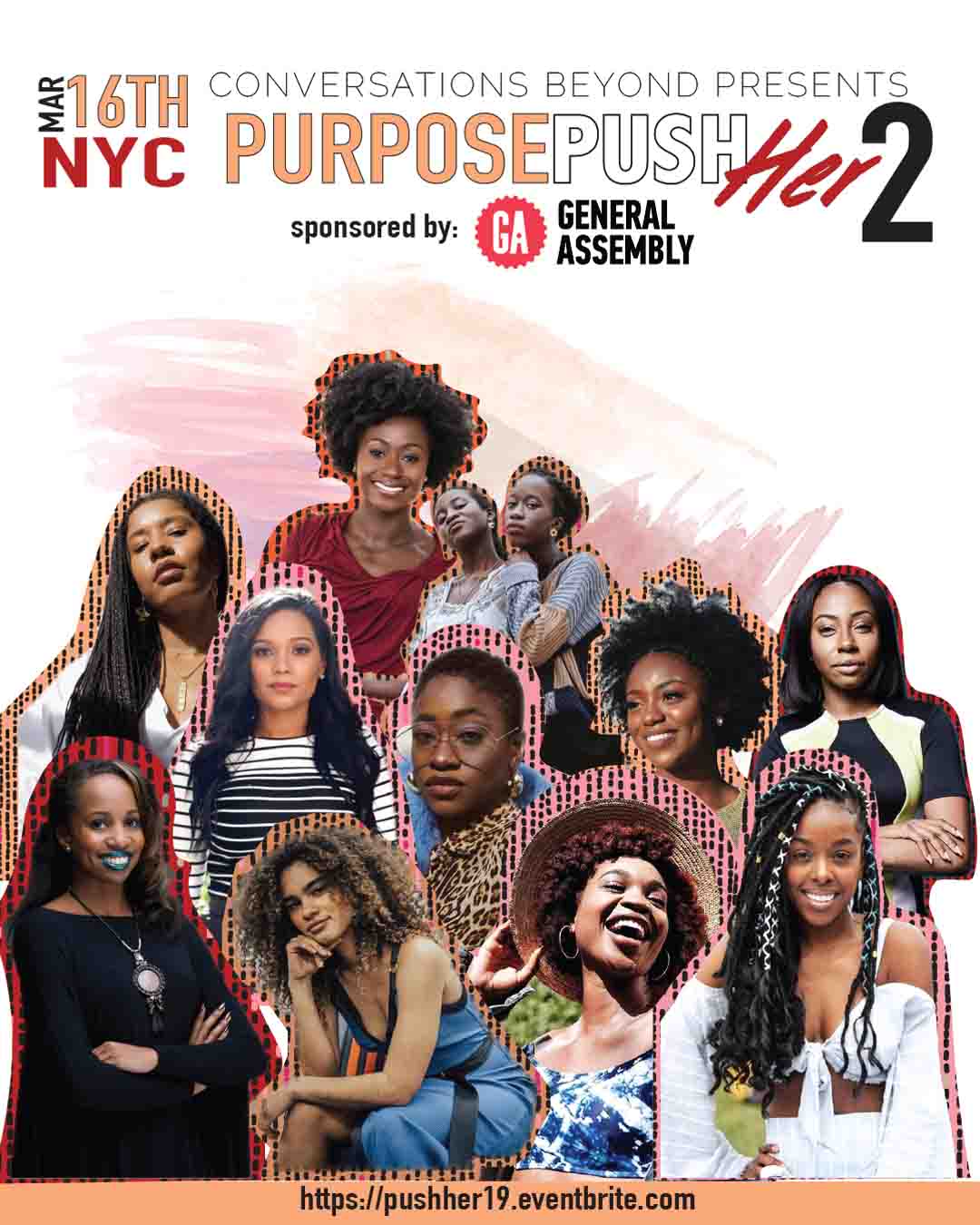 Are you struggling to identify your purpose? Create captivating social media content? Stuck on how launch your business? Brand? Need a push to start? Join Sade Solomon and 10 other creatives, entrepreneurs, and influencers for a day of workshops, panel discussions, networking and more at this year's Purpose PushHer 2.
The mission of Purpose PushHer 2 is to equip you with the tools you need to push your ideas forward.
What you can expect:
-Personal and professional development for your current or prospective business/brand.
-A broader knowledge of various business elements such as brand marketing, branding, and content creation.
-Access to a broader network of women.
PushHERs Workshops:
"What is Brand Marketing and Why You Need It Part 2" with Cheyenne Adler – Social Media Manager – 25 seats available
"Instagram Like A Pro" with Victoria Styles – Freelance Life-Liver – 25 seats available
"Creating Captivating Content While Balancing Work, Life, & Purpose" with Ijeoma Kola – Blogger and PhD Candidate – 25 seats available
"Building Your Business from the Ground Up" with Michelle Perez – Entrepreneur – 10 seats available
"Purpose, Passion, and Pursuit" – Breanna Arthur – Marketing Manager – 25 seats available
"Making Social Media Work For You Part 2" with Sadé Council – Digital Brand Marketing Strategist – 10 seats available
"Blogging Basics" – Christina Kwarteng – Blogger – 10 seats available
PushHERs Panel and Fireside Chat:
Chizi Duru; beauty, lifestyle, travel, and fashion creator, Shelcy and Christy of NYCxClothes; Fashion and Lifestyle Bloggers; Yolande Macon; Fashion and Lifestyle Blogger.
Terms & Conditions:
All tickets are non-refundable. 
This event will be filmed and photographed. Materials will be used for marketing purposes. Please notify the event hosts if you do not want to be featured in any photo or video.
ID and ticket must be present for admittance into event space.
We look forward to seeing you!
#pushHer19
Sponsored By: 
General Assembly