If you're single, you've probably asked yourself this question before. For the longest time, I felt pretty comfortable in my singleness. However, after my father passed, I've been feeling this uncomfortability in my singleness. The void of losing someone so close to me has created an open wound of loneliness. The girl that preached "embrace your singleness, there's nothing wrong with being single, and use your singleness to discover who you are"; has been feeling impatient in mine. To put it plainly: I am tired of being single. Did I just say that?
Honestly, I DID NOT want to talk about this. I did not want to display my heart for everyone to see. If it were up to me, this would be a topic I'd stay silent about, but God wouldn't let me.
Last week, three people asked me to speak on something I'm struggling with and singleness just happened to be the topic. God has a real sense of humor y'all. I feel that God has been asking me to consistently sacrifice my emotions to help others. I don't want to let people in to these thoughts, I would prefer to talk this through with my inner circle; but again, God urged me to share and someone needs to know that they are not alone!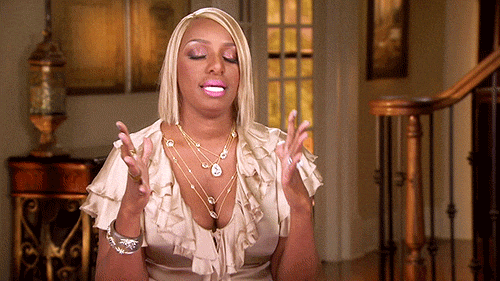 So here we are…
When loneliness creeps in, you may look at your watch, and say: " It's been 5 whole years I've been single", "What's wrong with me?" I did!
You too may get upset or frustrated with God, I am. I found myself on my knees begging God to answer these questions for me: "Why am I desiring a marriage this much?", "What's wrong with me?" and "Why are you taking so long to fix it and bring bae?"
After my relationship and dating event in D.C., I realized that I'd been idolizing marriage; something I knew nothing about. I'd idolized the idea of being married; which SOCIAL MEDIA HELPS TO PERPETUATE. I'd looked at marriage as this fix-it-all situation; which it is not. I'm no expert in marriage (maybe singleness lol) but after years of studying it, I've learned that marriage doesn't fix your heart issues! Marriage doesn't fix those abandonment issues, your love issues, your depression issues, your financial issues, your loneliness issues, or your low self-worth issues; it exposes it.
So, what is wrong with you?
This is perhaps a question you NEED to ask yourself for yourself!
We need to spend our singleness unpacking and uncovering those heart things before we carry that baggage into a marriage (if it's God's will). Although I am frustrated waiting on God for a husband, I realize that I have a lot of Sade stuff to STILL work on. As much as I've prepared myself for marriage, I still have some heart things that need worked on. I mean, I just loss my dad; I have to heal from this.
As much as I desire marriage right now, I don't know if I could be in a relationship with the state that I'm in today. If I were to be married, right now, I'd put too much expectation on my spouse to fix the things I need to work out with God first! This is what people do! They get married expecting that marriage will put a band-aid on the stuff they didn't want to tackle prior; why do you think the divorce rate is so high?
Another person could never fix or heal you from the mess that you've repressed, only you and God can. So my message to US today is this: Yes, embrace where you are but don't get comfortable and stop working on you. Do the self-work first! Don't get stuck waiting on a husband that you neglect to do purpose driven things.
You will never be perfect so don't expect perfection, just allow God to do the work in you. Allowing God into your heart to start mending the brokenness; loneliness; and other repressed -ness, is setting you up to become a better friend, daughter, sister, mother, aunt, not just a prepared wife!
Let's Pray:
Search me, God, and know my heart;
test me and know my anxious thoughts.
See if there is any offensive way in me,
and lead me in the way everlasting.
Psalm 139:23-24
Your self-work should never stop! Click To Tweet