"I have a question." The young lady said as she raised her hand with the look of curiosity on her face. "What do you do when the church preaches: wait on God, wait on God, and you've been waiting and nothing happens?" She had been waiting on God to bring her a husband for 17 years and yet, nothing. I'm sure she waited while praying and fasting for a husband, as had I, so understood her frustration. As trying as my singleness has been, I finally had a clear answer to offer her: "You stop waiting for a spouse."
I can identify with the heaviness of the wait. I know, all too well, what waiting feels like. I know how uncomfortable it can be. I know how dreadful it can get waiting on God. However, I would like to challenge your perspective about "waiting on God" for a spouse.
"She had been waiting on God to bring her a husband for 17 years and yet, nothing."
If you've read my previous posts on singleness, you know that my journey has been a rollercoaster ride of emotions. You also know that very recently, I've regained peace with my singleness. This comes after years of praying for a spouse and, often times, being SO consumed with the fact that I was still single.
Do you know how distracting this can be? For this reason, I could boldly encourage this young lady to: "stop waiting for a spouse'. I wasn't telling her to hit the streets and start looking for a man but rather encouraging her the way that Paul encourages us in 1 Corinthians 7:
When you're unmarried, you're free to concentrate on simply pleasing the Master. Marriage involves you in all the nuts and bolts of domestic life and in wanting to please your spouse, leading to so many more demands on your attention. The time and energy that married people spend on caring for and nurturing each other, the unmarried can spend in becoming whole and holy instruments of God.
The reason we are so anxious to get married is because of what we see in the media. We want to be boo'd up like everyone else.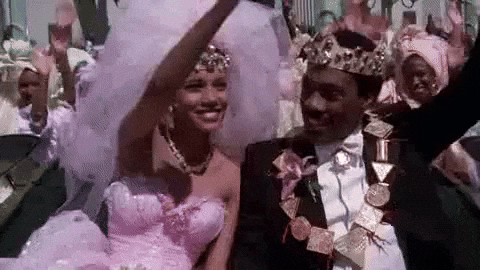 We want to walk down the aisle in the beautiful gowns and plan the most instragrammable wedding; be honest. Our desires for marriage don't always line up with God's original intent for marriage. In some other cases, the men we choose don't line up with whom God would want for us either.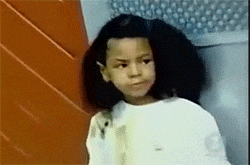 We covet other's relationships by hashtagging #relationshipgoals. We desire what other's have by creating Pinterest boards of such-and-suchs' marriage. We spend more time waiting on a spouse than we do working in purpose. When was the last time you served in ministry? What was the last thing you did that brought glory to God's name? When was the last time you've written down your goals or your five-year Plan?
Sorry if I'm being hard on you but someone had to shake me up with a similar set of questions. They had to plainly tell me: Stop focusing so much on getting married! Do you understand the amount of peace I have now that my perspective has change. I am not saying that this is an easy walk, by no means is it, but I am saying that we have to cast down imaginations and thoughts that have kept us in bondage.
So ultimately, you are being patience as God is preparing you for marriage and your husband for you but you are not "waiting on God to bring a spouse". You are focusing on the things of God, your dreams, and your purpose. Your focus is now: capitalizing on your time in your singleness (I'm speaking into your life).
becoming whole
We all love the story of Ruth and Boaz so I will leave a quick message from their story with you. Ruth was in the fields gleaning when her future husband, Boaz, found her. This means her head was down and she was focused on her work. When you find yourself becoming obsessed with thoughts of marriage, put your focus on your work and ask God to give you peace and patience.
Let's Pray:
Heavenly Father, we come before you this day with our hearts and our desires. You know what is best for us and Your Word says that your thoughts for us are good. We know you to be a Good Father and nothing that you withhold for us is meant to harm us but is rather for our good. Help us to see you in all that is happening in our lives. Help us to trust your plan and not our own desires. Help us not to only wait on you to bring a spouse but rather to do the works you've called us to. Give us the resources to put our dreams into action. Your Word says that it is not good for man to be alone so we stand on that promise today. You are a promise keeping God; your word shall never return unto you without accomplishing exactly what it says. We trust you with our love lives and we give the pen to you to write our love story. Thank you for our husbands and preparing our hearts to be the wives that glorify you.