One of my life's goals is to travel to all the beautiful places in the world. There is something so charming about the sights and feel of old town cities; cities that have been generally untouched.
Safety
As a solo-traveler, safety is of utmost importance to me and I find that old cities such as: Prague, Quebec City, and Cartagena (all places I've visited) are known to be safe. Also, do you research before you go ! Find out what cities are safe or what crimes they're known for so you can be aware. For instance, pickpocketing is huge in some cities; so it would be important to be more cautious about your personal belongings. If you're still a bit on edge about traveling alone, use social media to connect with people in there before you go. Consider connecting with a local tour guide.
Money
Currency in Prague 1 USD = about 22 CHZ
Currency in Vienna 1 USD = .86 EURO
Average Meal in Prague: Entree + 2 Drinks ($11)
Average Meal in Vienna: Entree + 2 Drinks ($20)
Tip: Your money goes a longer way in Prague than in Vienna. Speaking of money, when you get to a new country; your first thought is usually: "How do I convert my money?"
Here are two things you should know:
Tip 1: Don't convert your money at the airport – locals say you won't get the best rate.
Tip 2: Compare prices at various exchange places. For instance, one exchange shop wanted to give me 500 CHZ less than another shop that was just outside the center of the city. Do research and save your coins.
Travel
If you follow me on Instagram and had a chance to watch my instastories you would've seen that traveling in Prague was VERY difficult for me! The signs aren't too clear and there aren't many English translations. However, I thank God for getting lost one day because I made three new friends!
I would recommend visiting Vienna first. Their transit system is very, very. easy to navigate. In Vienna, most of the signs are easy to read. By my second trip, on the Viennese tram, I was a pro. Tram U1 and U2 are the two trams in the center of Vienna that you will most likely use to get around.
After getting back to Prague, from Vienna, it seemed a bit more easy to navigate Prague but I still had to ask for directions!
Ticket Prices:
One way ticket in Prague cost: 32 CZK
One way ticket in Vienna cost: 2.40 EURO
*buy an unlimited day – week pass if you will be in either city for an extended amount of time!
Places to Shoot in Prague
Secret Garden- PRAGUE
This little nook is tucked away on one the most picturesque streets I saw in Prague. Not only is it a great place to shoot but the food was amazing! Try the egg and bacon sandwich. If I begin to describe it, my mouth will water.
Míšeňská Street
I'll let the picture do the talking! Oh and I knew l found a great location when a photographer showed up with his engagement picture clients! This is the street right outside The Secret Garden.
Charles Bridge
Named after King Charles IV, this bridge stretches across the Vltava river in Prague. The Charles Bridge is beautifully constructed, has a great view of Prague, and over 30 baroque style statues making it a popular tourist destination. At one point, I promise, there were about 300 people crowded on the bridge; my advice is to get there early (between 6-9am)!
Caffeteria
There are far too many cute cafes in Prague. Here is another one for great photos if you are on your way to the Prague Castle.
Prague Castle
Another very popular tourist destination is the Prague Castle. The Castle dates all the way back to the 9th century making it the Guinness World Book Record holder for largest ancient castle in the world! For my photo-takers, get there early or veer off to one of the streets to get the perfect shot!
Petite France Bakery and Confectionery
I missed out on taking a photo at this cute bakeshop. If you are in the area, you don't want to miss the opportunity to snap a shot in from of Petite France Bakery, the shot will give you total Parisian vibes! I'd say go for it !
Art Master Gallery
Here you will find an amazing alley way with beautiful vine covered walls.
Lehká Hlava Alley
There are so many beautiful alleys to get lost down and capture the best shot. Here's one I found whose color story matched by outfit perfectly!
Places to shoot in Vienna

Prater
I don't know about you but I just love, love, love amusement park shoots. There's something cool about the juxtaposition of fashion and fun. Here's a shoot I did at Prater Park in Vienna. What I loved most about this location was that it was pretty empty ( I went at 2pm on a Tuesday ).
Daniel Cafe
This Urban Garden Cafe is absolutely spectacular. I didn't get a shot here because I wanted to get to the Belvedere Museum before it opened (lucky I did) but I did have a cup of coffee and a bagel. The Daniel Cafe is located at the Daniel Hotel. Just a word of warning,because Yelp didn't say this, the cafe opens at 6:30 to a free buffet for hotel guests. If you are not a guest, the buffet costs 20 Euro. A la carte services starts at 10:00 am

Belvedere Garden
Belvedere Museum
Guys, I nearly cried while walking through the garden of this museum. The landscape made me realize how much I longgggggg to leave the skyscrapers, dirty trains, rats, and garbage ALONE. Anywho, this was perhaps the most beautiful thing my eyes have seen; just spectacular. I arrived at 8:50am to a few people relaxing on benches and some morning joggers, by 9 am (on the dot) the place was flooded with tourists.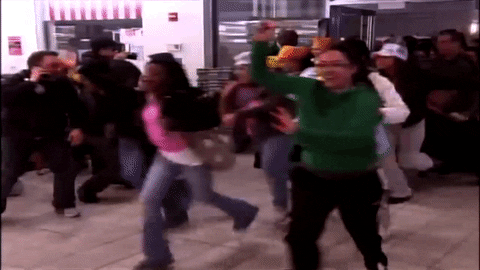 Bein Belvedere Cafe
Such a cute and quaint place to take a shot. If I had a photographer with me, I would for sure have taken a photo here. Even with my 24mm lens, I wouldn't have captured the shot I wanted! Go there, take a picture and tag me.
Mommsengasse and B221 Corner
This is a perfect location to do a complete color story! I would've but I didn't have the right color outfit on that day. Look how perfect this is!
Places to eat
Modrý Zub
Eat amazing noodle dishes at the Modry Zub
James Dean
Grab a drink at this 60s inspired Bar/club
Groove bar
Do you like house music? Get your 3-4 step on at this 3 level bar ( 3-4 because I don't think you can do the 1-2 step to house music).
Kafe Damu
Such a cute location for coffee , little bites, and wine! This can also double as a working space if you need to catch up on some blog posts while on vacation. It's open late.
Balthasar Coffee Bar
Grab a Chai Tea Lattle in a glass cup from Balthasar Coffee Bar. Tip: This is a cash only coffee shop; bring your euros. Don't be that girl, or guy; like me, who showed up without any Euros. People are really trusting in Vienna and Prague, the barista let me finish my drink before grabbing cash from the ATM. In NYC, they would've thrown the drink away before allowing you to drink without paying.
Gerstner K. u. K. Hofzuckerbäcker
Get Fancy at Gerstner's. I had to take a bite to eat at this fancy restaurant. The prices were surprisingly reasonable. I got three mini sandwiches, two mimosas, and a slice of cake for 22 Euro.
Den Noc breakfast
Have pancakes in Europe! Tip: Expect a 20-30 min wait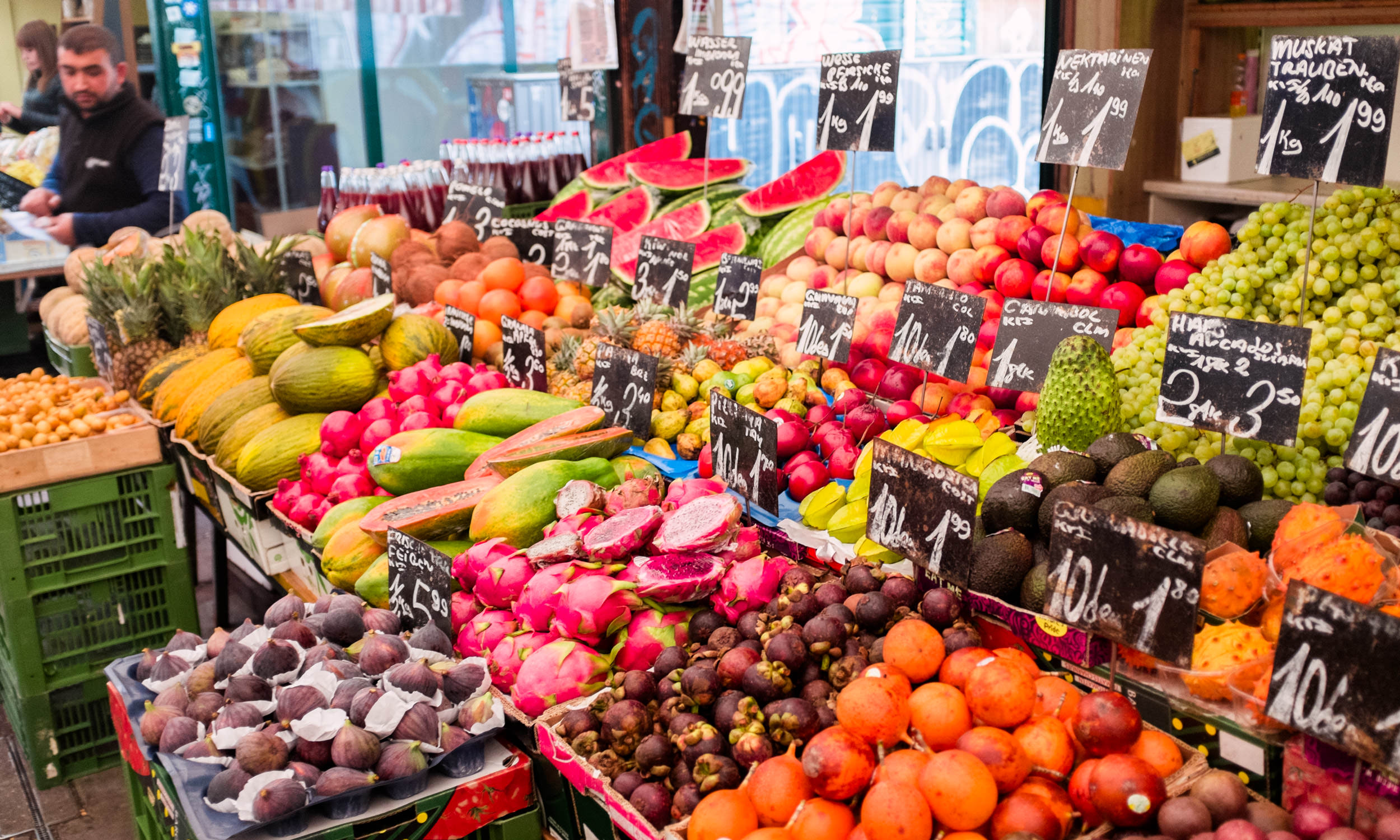 Naschmarket
This popular tourist destination is Vienna's biggest market for food, spices + more. Grab anything from purple curry spice to a bowl of seafood soup!
A Maze in Tchaiovna
Warm up with a cup of Strawberry Chai at A Maze In. This cute tea room is known, not only for it's great tea selections but weekly events and workshops.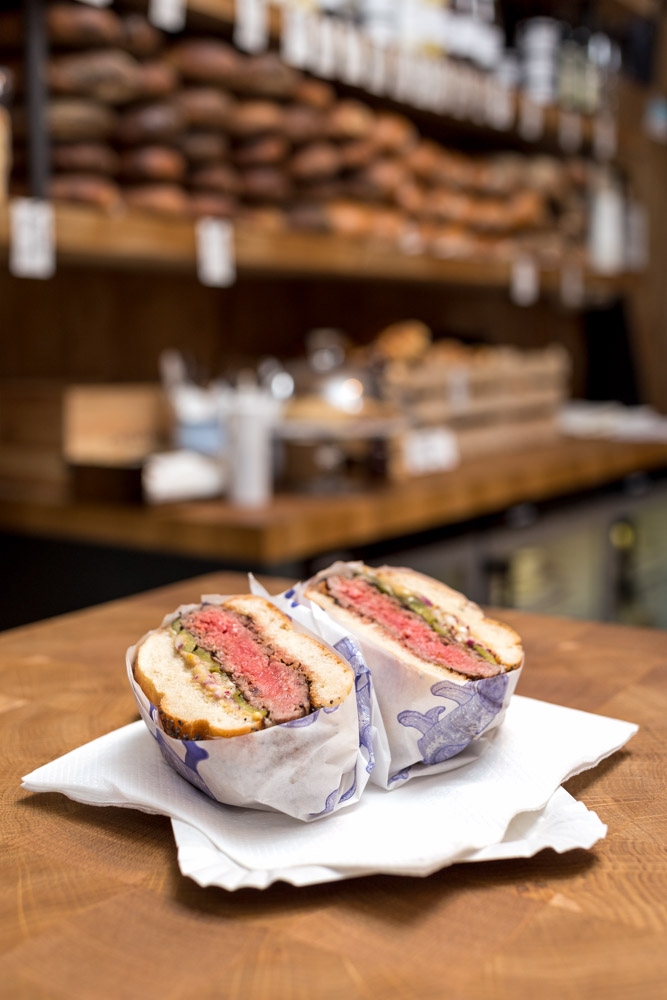 Nase Maso
Grab a steak sandwich cut from the finest beefs here at Nase Maso. Trust me, you will not be disappointed.
Where I stayed in Vienna and Prague
In Vienna, I stayed at Wendelin's apartment located right in the center of the city. I specifically chose this location because of the decor, it doubled as a great place to shoot content. Take a look: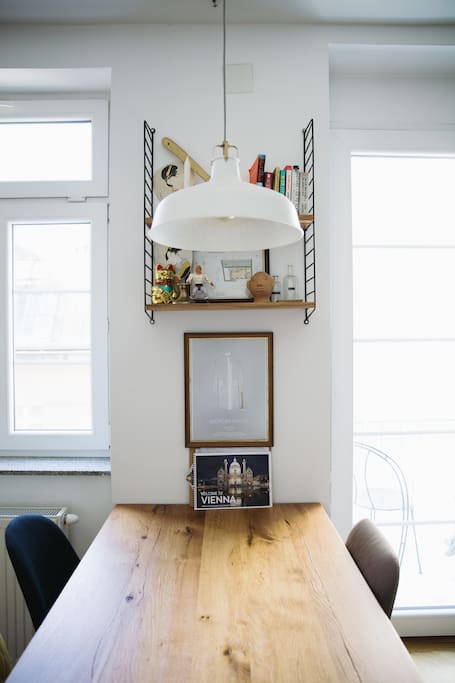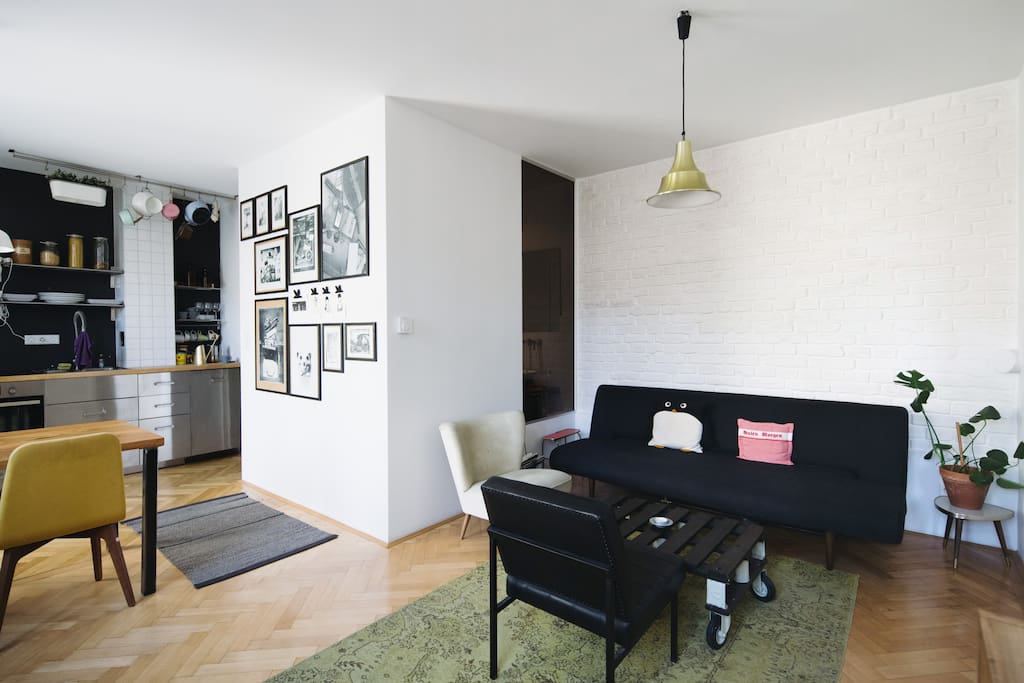 In Prague, I stayed at a newer hotel called Mood Charles Bridge. This hotel was ideal as it was near the Charles Bridge in the city's center. I would recommend this hotel if you are visiting Prague. The accommodations were great, therevwas free breakfast, and they have a gym on-site.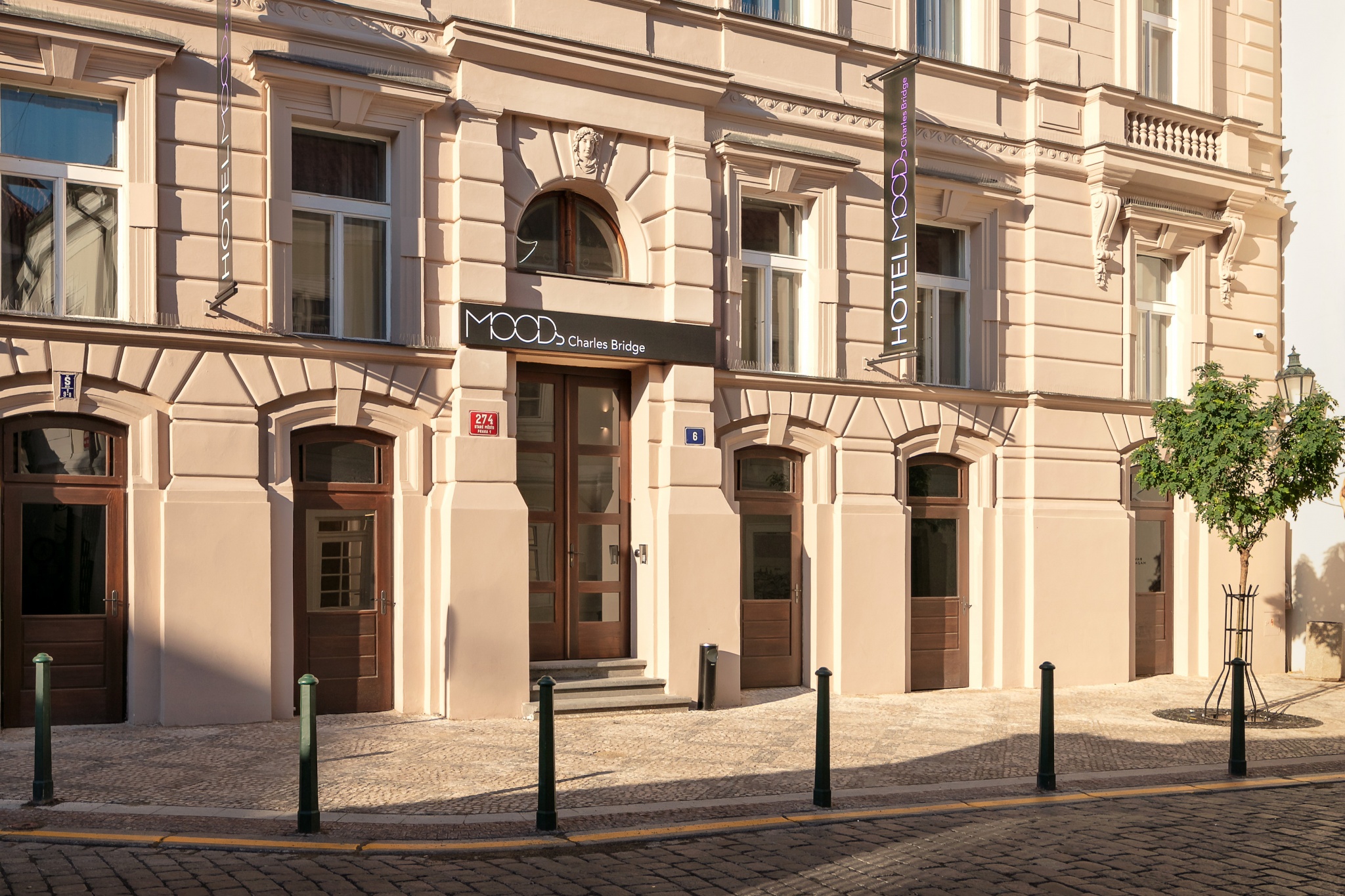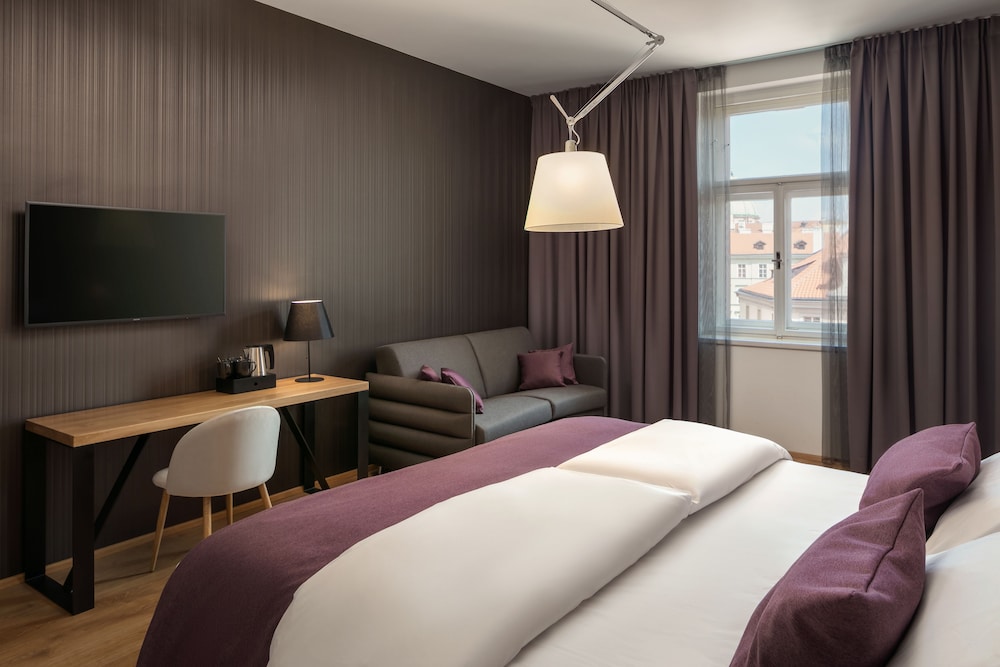 Thank you for reading. I hope this guide is helpful and I hope you book a trip to any of these beautiful countries soon!
If you are a hotel/restaurant, and you would like to be included in a city guide, please contact me at sade@conversationsbeyond.com
xx Sade